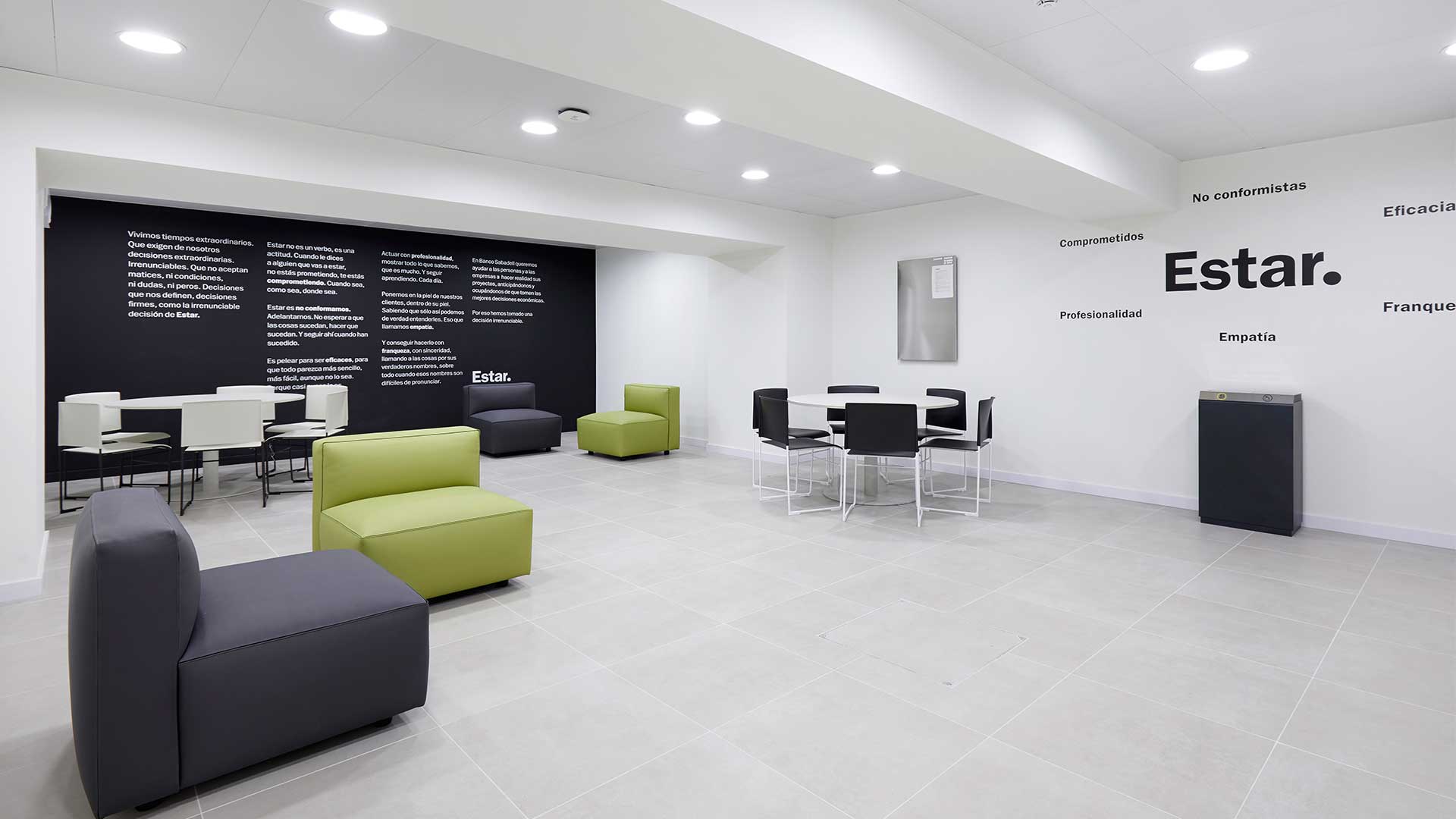 Banco Sabadell has entrusted Grup Idea with the implementation projects for its bank branches in Spain. In the latest project, Grup Idea has applied the new image in the Flagship Store of the main office in Vilafranca del Penedès, in Barcelona, in line with the company's renewed retail banking strategy.
Among other actions, the executive architectural and engineering project, project management and industrial management have been carried out. The office has been divided into two distinct spaces, an area for more sophisticated administrative and cash management and a modern and functional space designed for individualised attention.
The refurbishment has included the renovation of the façade to the totality of the spaces, the lobby, the welcome and waiting area, the open areas, the boxes, the commercial management areas and the management office, among other spaces. Grup Idea accompanies Banco Sabadell in the implementation of its branches as well as in the renovation of ATMs in the country.
Construction Management
Cost Management
Executive architecture project
Executive engineering project
Local architect
Project Management
LOCATION:
Rambla de Nostra Senyora, 2-4, 08720 Vilafranca del Penedès, Barcelona