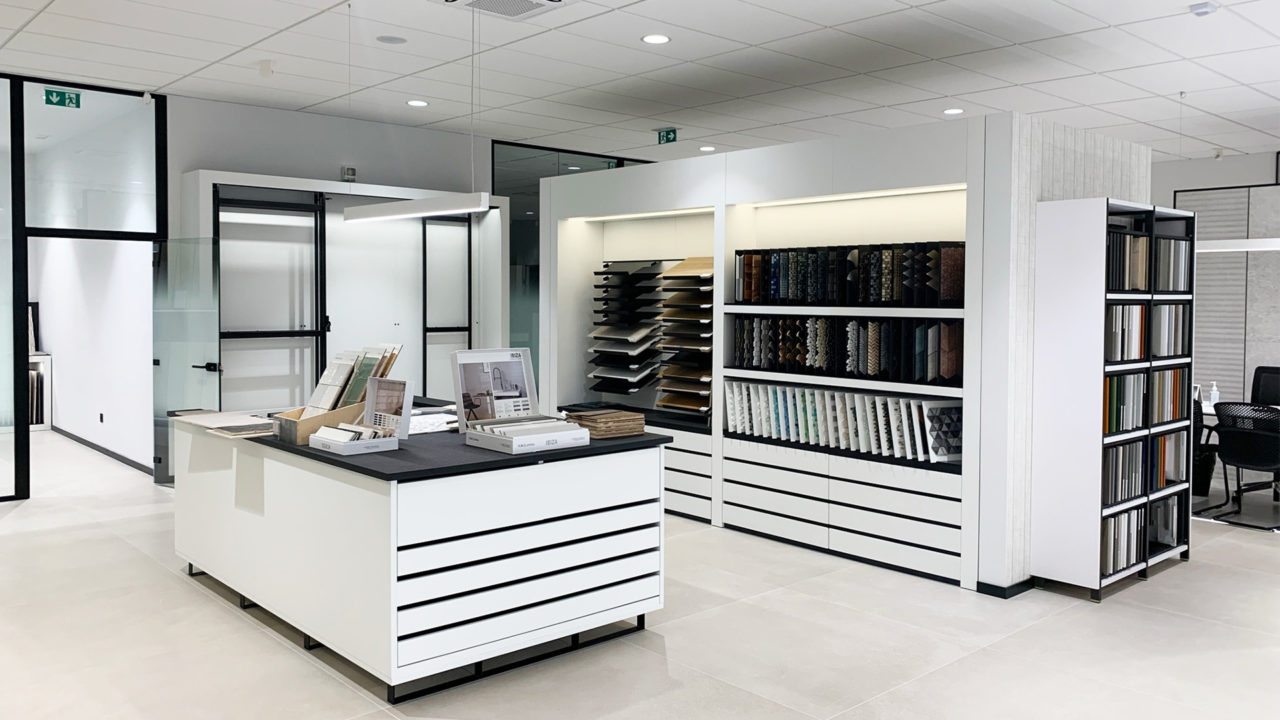 Porcelanosa has commissioned Abessis to build a new showroom in Quetigny (France). The establishment displays the brand's main collections with a multitude of designs and formats in the residential, hotel, commercial and public construction sectors. 
The scope of the intervention has covered all the installations, the new façade, the interior layout and all the wallcoverings. The new Porcelanosa showroom is spacious and presents a light image with ceilings and walls in light tones.
In line with the company's global strategy, Porcelanosa's new shop concept prioritises proximity service and individual advice. The showroom space aims to be a place for meeting and collaborative work where trust can be built with customers.
In addition to the premises in Quetigny, Abessis has also carried out different interventions in other French locations such as Melun (Paris) and Lyon, in more private concepts such as offices and warehouses.
Construction