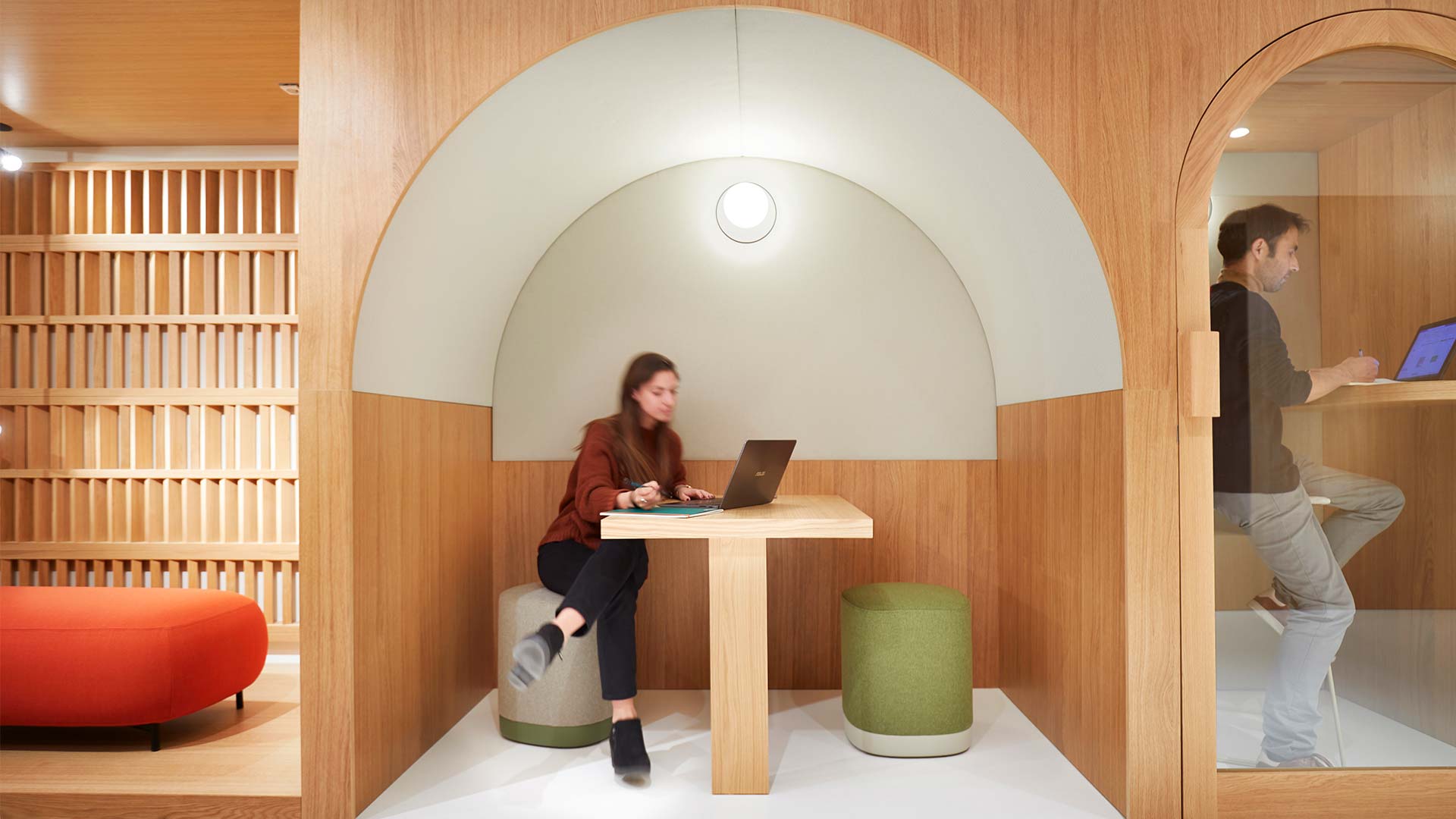 Bernadí, the historical furniture company, has commissioned Grup Idea to design and manage the project for its new corporate space and showroom in Passeig de Sant Joan, Barcelona. Abessis, Grup Idea's construction company, was in charge of site management and construction of the project. 
Aligned with the company's business model, the new Bernadí Hub is a place for cooperation and meetings, with formal and informal work spaces and lounge areas where Bernadí becomes the main provider of services, solutions and editorial content for multiple sectors. 
In the Bernadí Hub, professionals from different professions work together with experts in biophilia, lighting, branding and interior design to provide a personalized service to their clients. Experience, professionalism and work are the key elements of Bernadí's new image. 
Construction
Construction Management
Cost Management
Executive architecture project
Executive engineering project
Facility Management
Local architect
Project Management
Shopfitting
Strategic definition
LOCATION:
Pg. de Sant Joan, 120, 08037 Barcelona