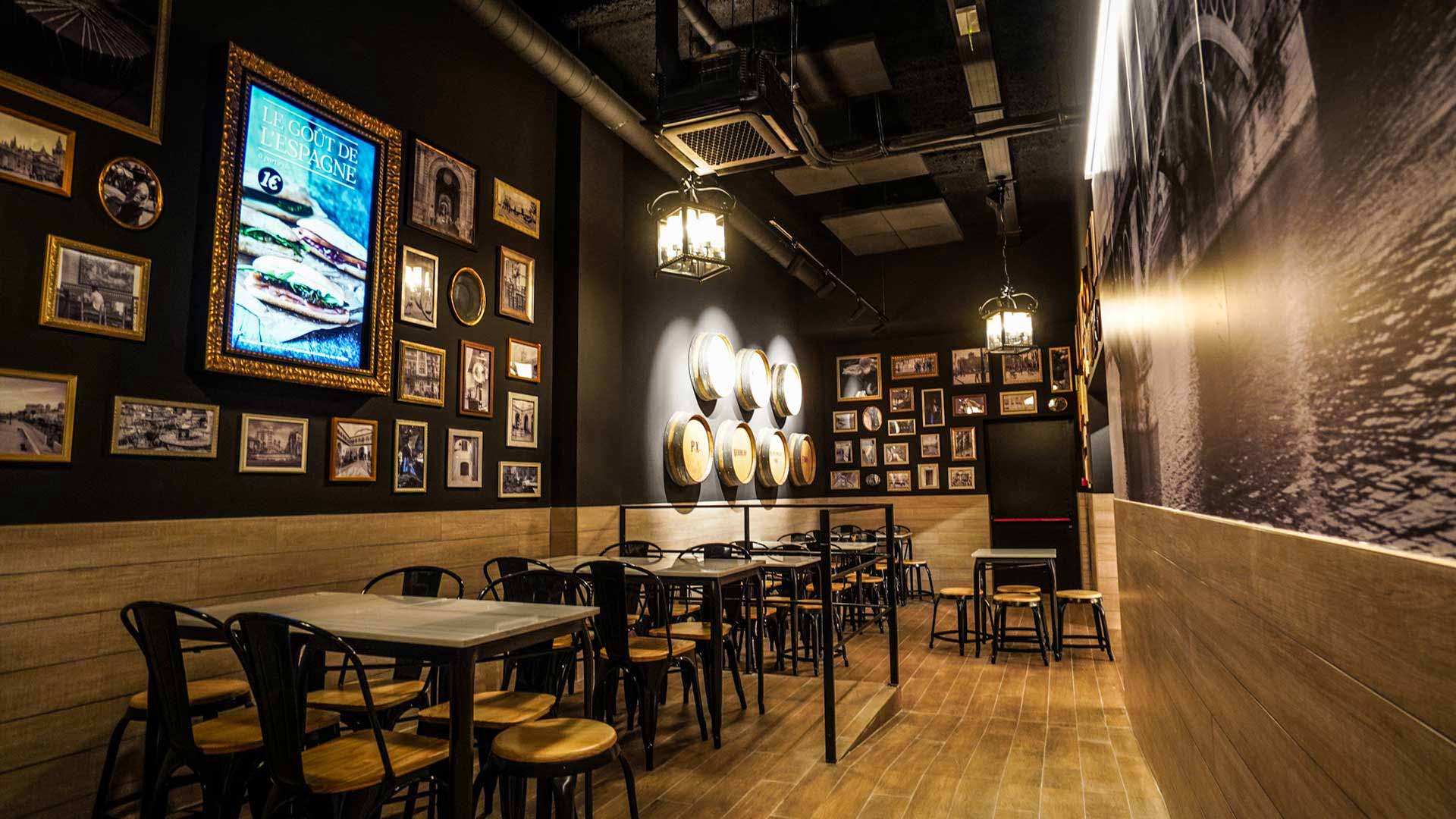 Restalia has chosen GrupIdea to execute the implementation and construction of the first 100 Montaditos in París, a brand from the group. In this case we assisted the client with the realisation of building licenses and coordination of different building control officers and piloting. Apart from the executive project, including facilities and bid process, we are also in charge of the construction of the store.
The project signifies the landing of the first store in Paris, located in the shopping center Crétel Soleil. Restalia has now a new 100M restaurant in France, after two other openings in Lyon and Bordeaux and continues with its international expansion.
With the new establishment, 100M presents the new image of the restaurants, reconverted at the end of 2019. The materials, colours and environment mix together in this new space and present the best version of the brand while mantaining the autenticity, tradition and an andalusian spirit.
Construction
Executive architecture project
Executive engineering project
Local architect
Project Management