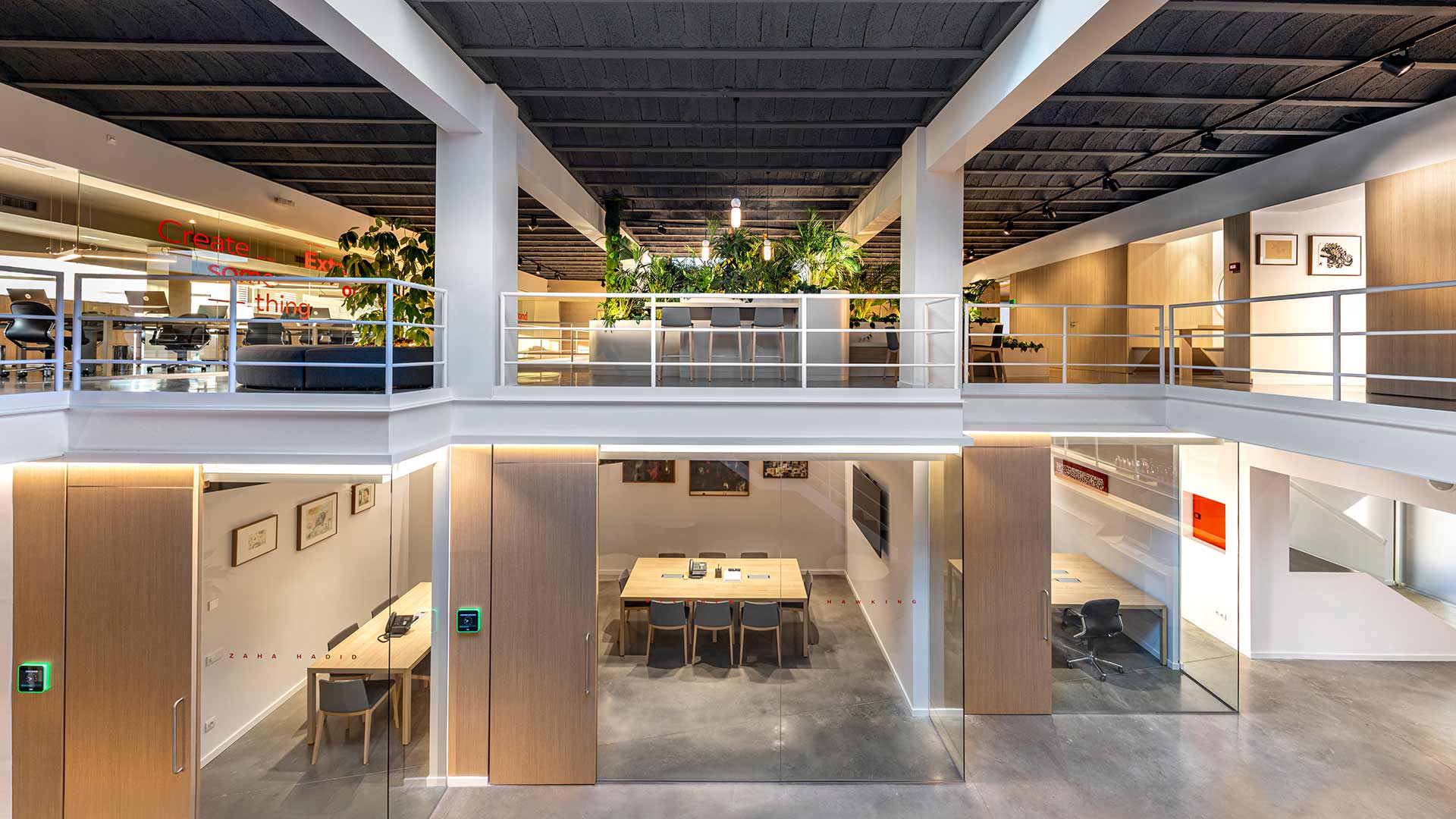 Morillas, an international branding company, has entrusted Grup Idea with the project management of its new corporate offices in the 22 @ district of Barcelona. Abessis, the construction company of Grup Idea has developed the construction of the complex. The project consisted of the interior renovation of M3, an existing building, to create an office space to apply the new creative methods of this agency, today led by the third generation of this family-owned company.
The new offices are a meeting point for both the creative team and a place of confluence with partners and clients. The Open Space workspaces are located on two floors connected by stairs. The offices and meeting rooms are distributed combined with more informal spaces such as the Oasis, the Phone Booths or One to One. On a third floor there are spaces such as the rack room, a photographic laboratory, a large auditorium or the company dining room.
The common thread of the different spaces has been lighting, materiality and color. The color palette is neutral, although in certain spaces corporate colors highlight, combined with different applications and signage. Sustainability and biophilic design are other workplace criteria applied in the new offices of Morillas Brand Design.
Construction
Project Management
LOCATION:
Carrer de Pallars, 391, 08019 Barcelona
Clients
Morillas Brand Design
PHOTOGRAPHY:
Rafael Vargas