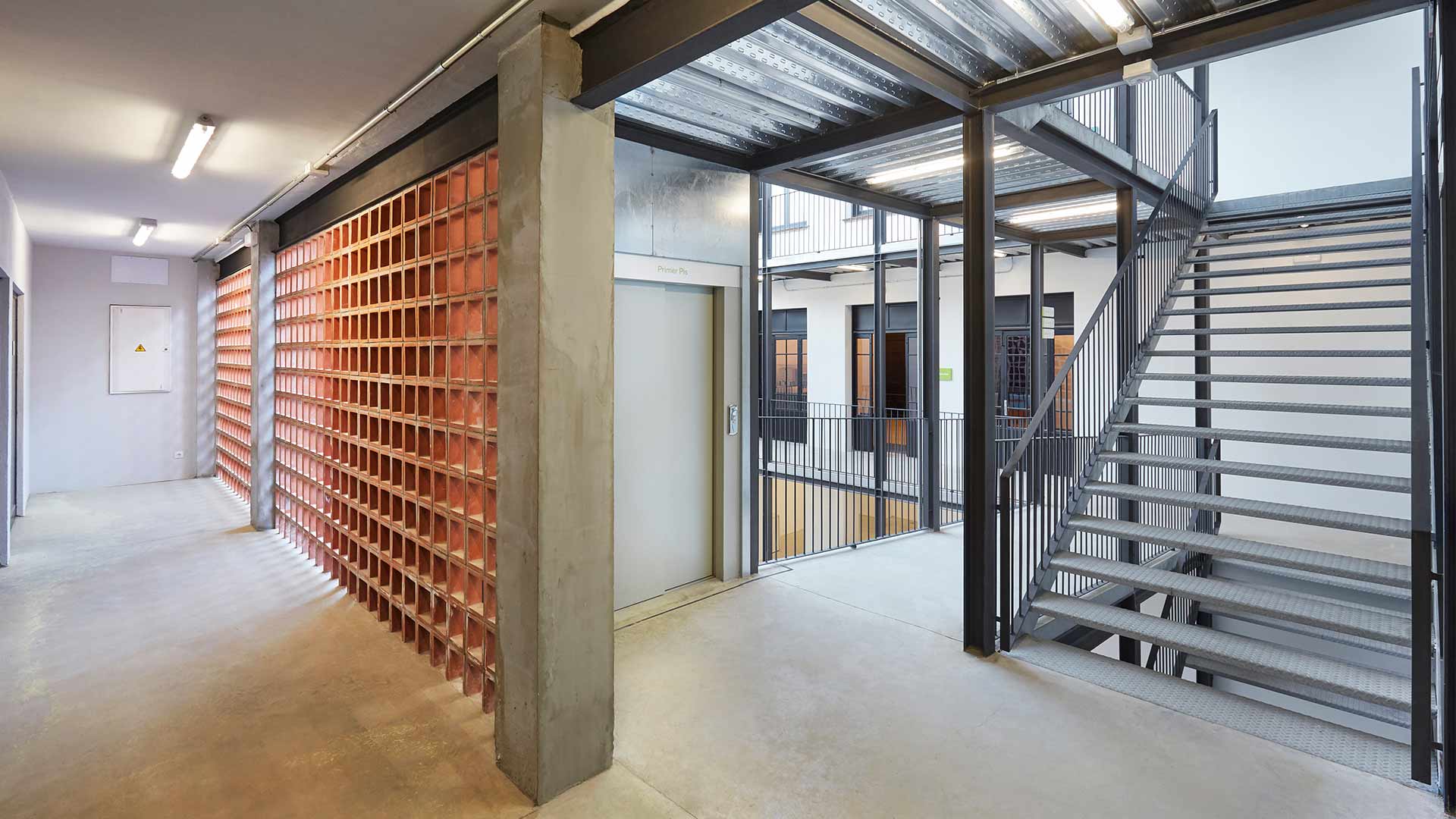 The Center Arenys de Munt is a historical cultural center founded in 1913. In this project, the Grup Idea team has developed the conceptualization and design of the new center, the executive project for architecture and engineering, and the optional management of the works. The objective has been to adapt the building to regulations to achieve accessibility and security in each of the spaces. The architectural proposal is respectful for the pre-existence and history of the cultural center.
Grup Idea has intervened in all access spaces and in the meeting and relationship points of the partners and the public. The starting point has been to eliminate all the volumes of the central courtyard and to design an exterior space around which all the activities of the cultural center revolve.
The newly built part has been designed with steel elements to achieve a contrast with the original building. These elements provide a minimalist and light character. The reform project will have more phases and will take place in the audience and the stage box. The objective is that by 2028 all the reform is complete.
LOCATION:
Rambla Francesc Macià, 57. Arenys de Munt (Barcelona).
Clients
Arenys de Munt Cultural Centre