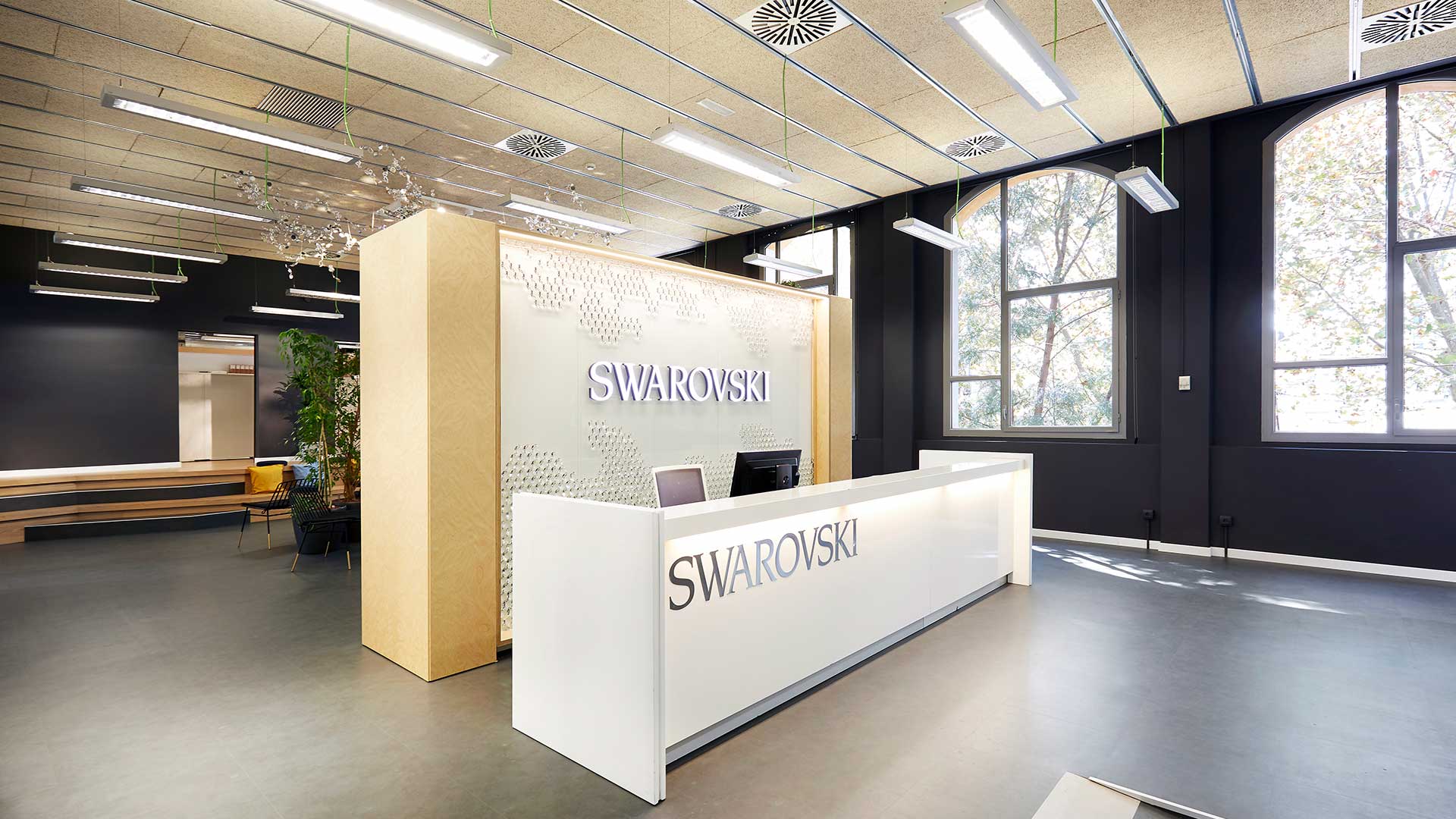 Grup Idea has developed the strategic definition, the conceptual design and the architectural and engineering executive project for the new Swarovski corporate offices.
The comprehensive reform of the offices responds to a reorganization of the structure of the brand in Spain and the commitment to a single headquarters in the 22 @ of Barcelona. It has also meant a change in strategy in the way of imagining the workspace as a flexible office that encourages connectivity and the exchange of ideas.
With the new design, the existing small trades have been replaced by a single canteen-dining room space where informal meetings can be held and communication between departments is facilitated. Another action has consisted of creating social spaces interspersed with open work areas and private areas such as offices or meeting rooms. The office is completed with a training room and a small Swarovski store where you can conduct trainings and display products. The objective is to promote the corporate culture of the place.
Concept design
Executive architecture project
Executive engineering project
Strategic definition
LOCATION:
Carrer de la Llacuna, 10-20, 1ª Planta, 08005 Barcelona