It is interesting to travel to another continent and get to know a different culture from the western one. We know that there are different languages, foods, religions… but what about Design Retail?
Taiwan belongs to the Republic of China and although it is located on a small island far from the mainland, the design of its commercial spaces is quite creative and contemporary.
Most people, when they think of Taiwan, only see street markets, cheap clothes or counterfeits. It turns out that's not all that!
Architects and interior designers have a lot of work to do, and you can see that the design of the shops and restaurants is well thought out as a whole.
Buying is leisure. Shopping is the preferred activity of the population and therefore there are many shopping centers.
You will find the typical shops of the sector that are all over the world (Inditex and other chains), but there are also many local brands. All of them express Chinese culture, some with a "minimal" image but at the same time very fresh and contemporary;
We can identify a lighting thought and centred on the product with luminaires and decorative neons, ceilings with visible installations, low interventions treating each space with its essence, respecting what exists, its history, without decorative exaggerations…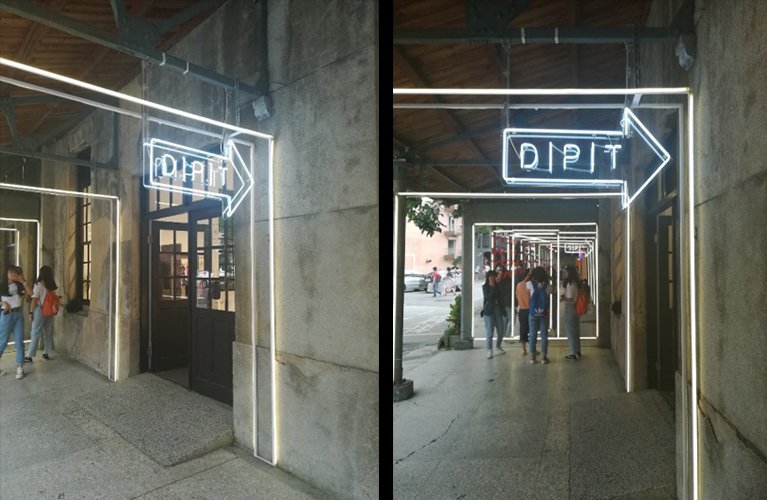 D l P l T – retail with an attractive and fun corporate image that invites you to come in and take pictures. Eye-catching yet simple and lowcost solution.

Fair-faced concrete and micro-cement floors are everywhere. They play with branding so that people have an interaction with the space and become selfies promoting the brand. This is what we call "instagrammable design".
Although it may seem like a very cosmopolitan country, it has different cities in the middle of nature, natural parks and outdoor activities. This point is reflected in the design through the presence of vegetation both in windows and in interiors and exteriors.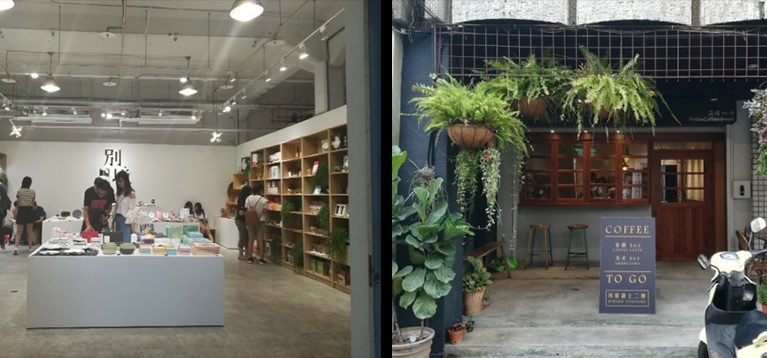 In 2016, Taipei was named World Design Capital. The WDC is the recognition given to those cities that use Design as the main tool to improve the economic, social and cultural life of all their inhabitants. Their candidacy demonstrated that cities must be able to adapt to satisfy their citizens.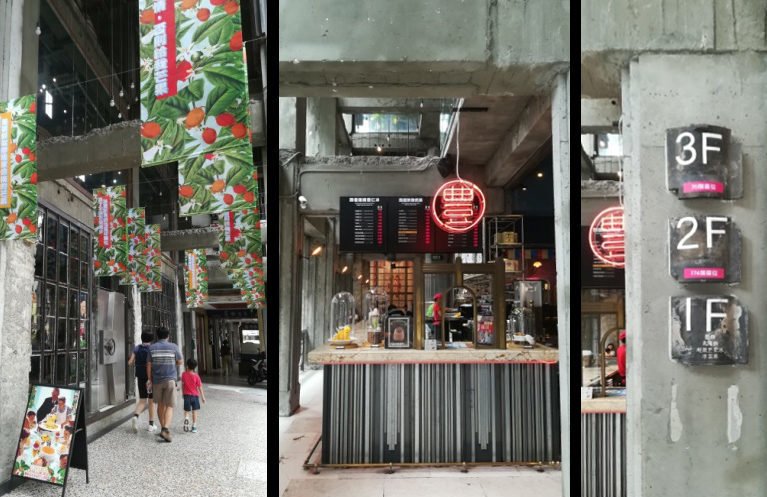 Disi Xinyong Hezhuoshe Coffee Shop / Ice Cream parlour – an old bank transformed into a gourmet space with exquisite and quality products. You can see the industrial concept where they keep all the original structure, including the safe door on the main façade.

With the slogan "Adaptable City", Taipei gathered opinions from designers, design experts and government officials focusing on the use of innovation and respect for nature in order to overcome the constraints of limited resources for urban development.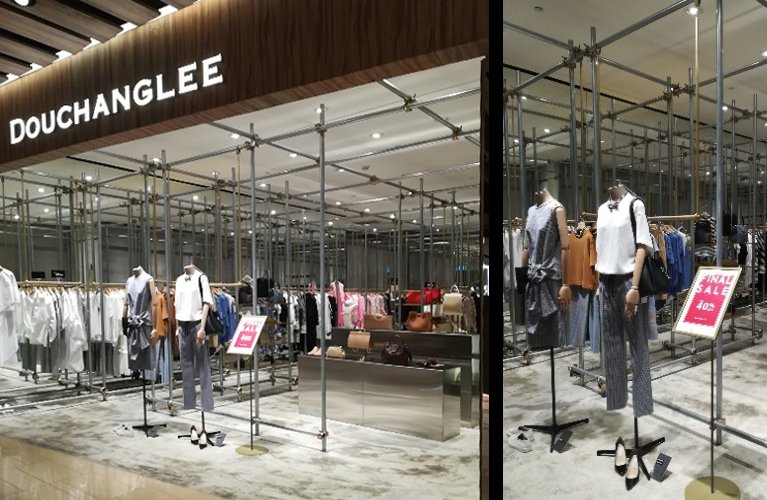 Doughanglee – a national brand that is beginning to expand internationally has a design that attracts a lot of attention (especially from architects, engineers and interior designers) making a game of modulation with metal heels of work that are transformed into furniture and displays. Although it has an industrial style, it is noticeable that at the same time it is minimalist, with little decoration and a flat white flat ceiling.
Now we call it being coolhunter; being able to visit and get to know different countries, observe and analyze how culture influences the architecture of cities, is an incredible and enriching experience. Travelling allows us to expand our Know How.