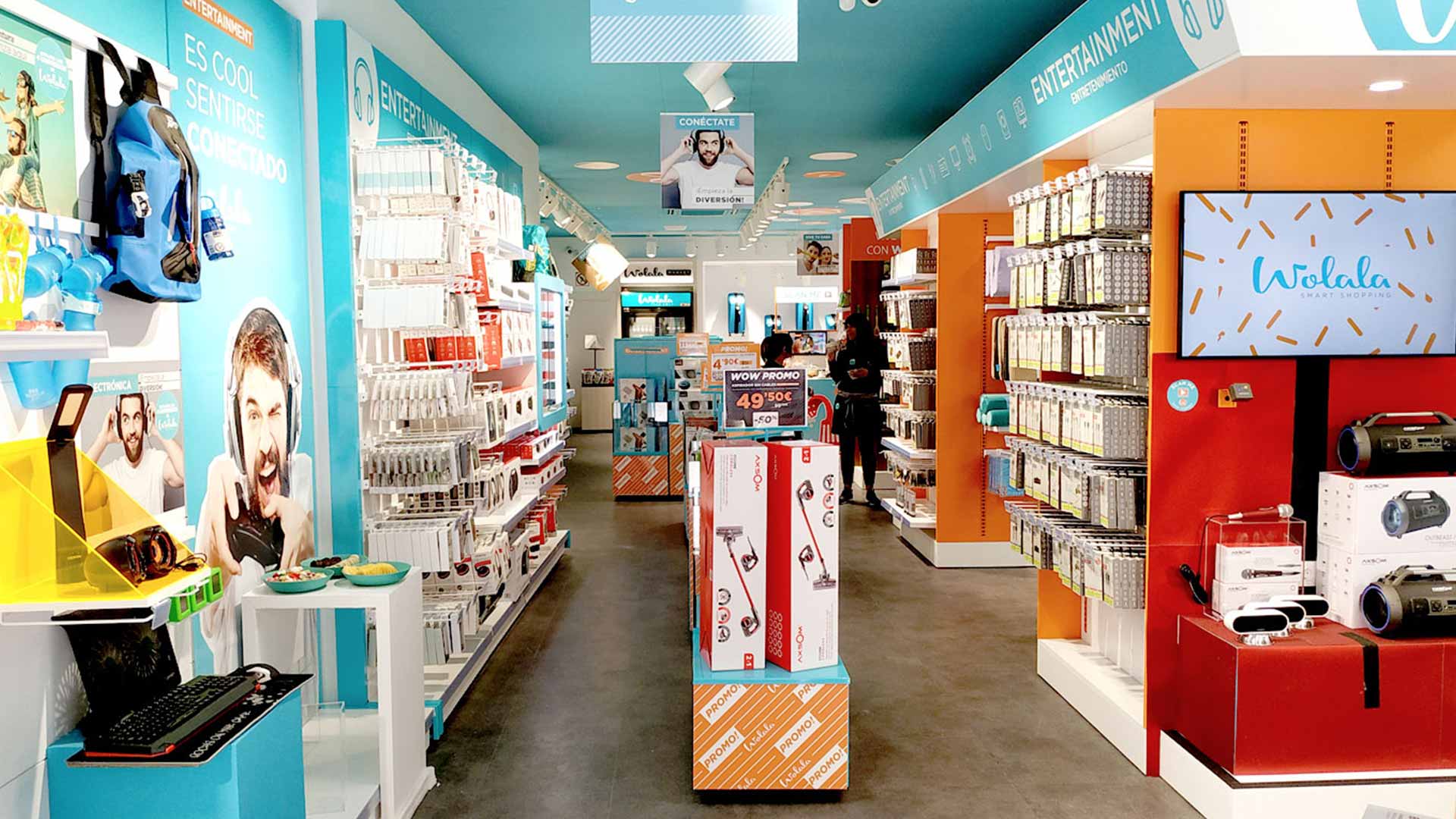 Wolala has entrusted Grup Idea with the design, construction and completion of several premises in Spain. As part of the Smart Shopping concept, Wolala sells products that are useful in everyday life and organized into four categories: household items, travel items, personal care and electronics.
The interior decoration is based on the company's colours, blue and orange. All architectural elements transmit the brand image in a clear and direct manner. Signage, lighting and other elements of the facilities are white to harmonize with the company's messages. Images of satisfied customers are placed at strategic points in the store to give proximity. Experience tables make shopping easier, where all the products in the store can be tested. Promotions and product offers follow one another in different parts of the shopping area, and are highlighted by the orange colour of the furniture and signs.
The entire store carries a brand name on all four sides. It creates a clear shopping experience, with a large number of products presented to purchase.
Construction
Executive architecture project
Executive engineering project
Local architect
Project Management