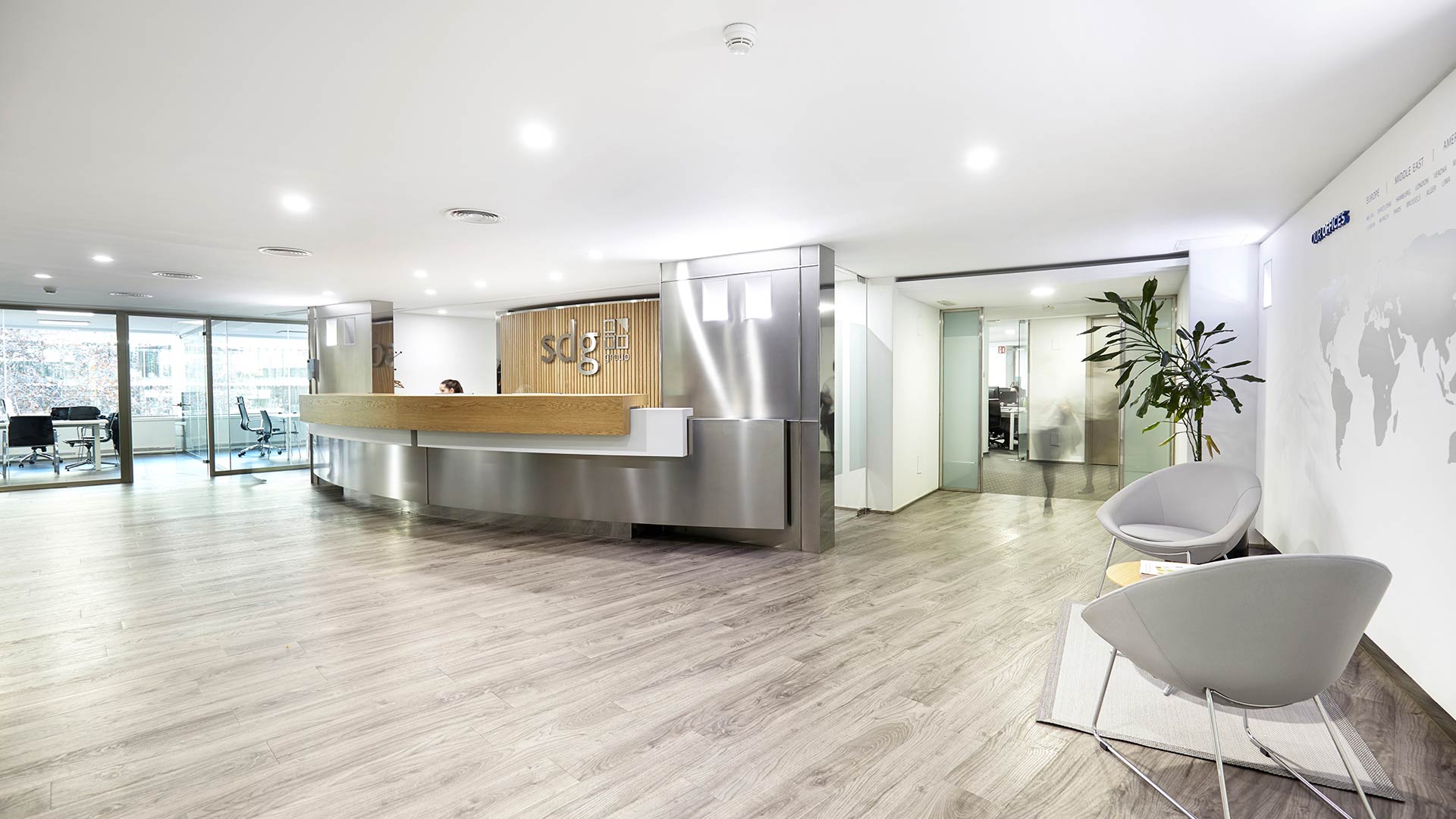 Sdg Group is an international global consulting firm, specialized in analytical areas in the field of technology.
The branding application project is carried out in which it is proposed to homogenize the brand and provide the space with a technological identity close to workers and customers. Resources and phrases are used on walls and screens to emphasize the values of the brand and integrate them into the workspace.
With the aim of homogenising the brand and giving the space a technological identity closer to its workers and customers, the interior design and application of the branding were sought to be hand in hand, adapting it to the needs of use and corporate image of Sdg Group.
Concept design
Construction
Construction Management
Cost Management
Executive architecture project
Shopfitting
Strategic definition