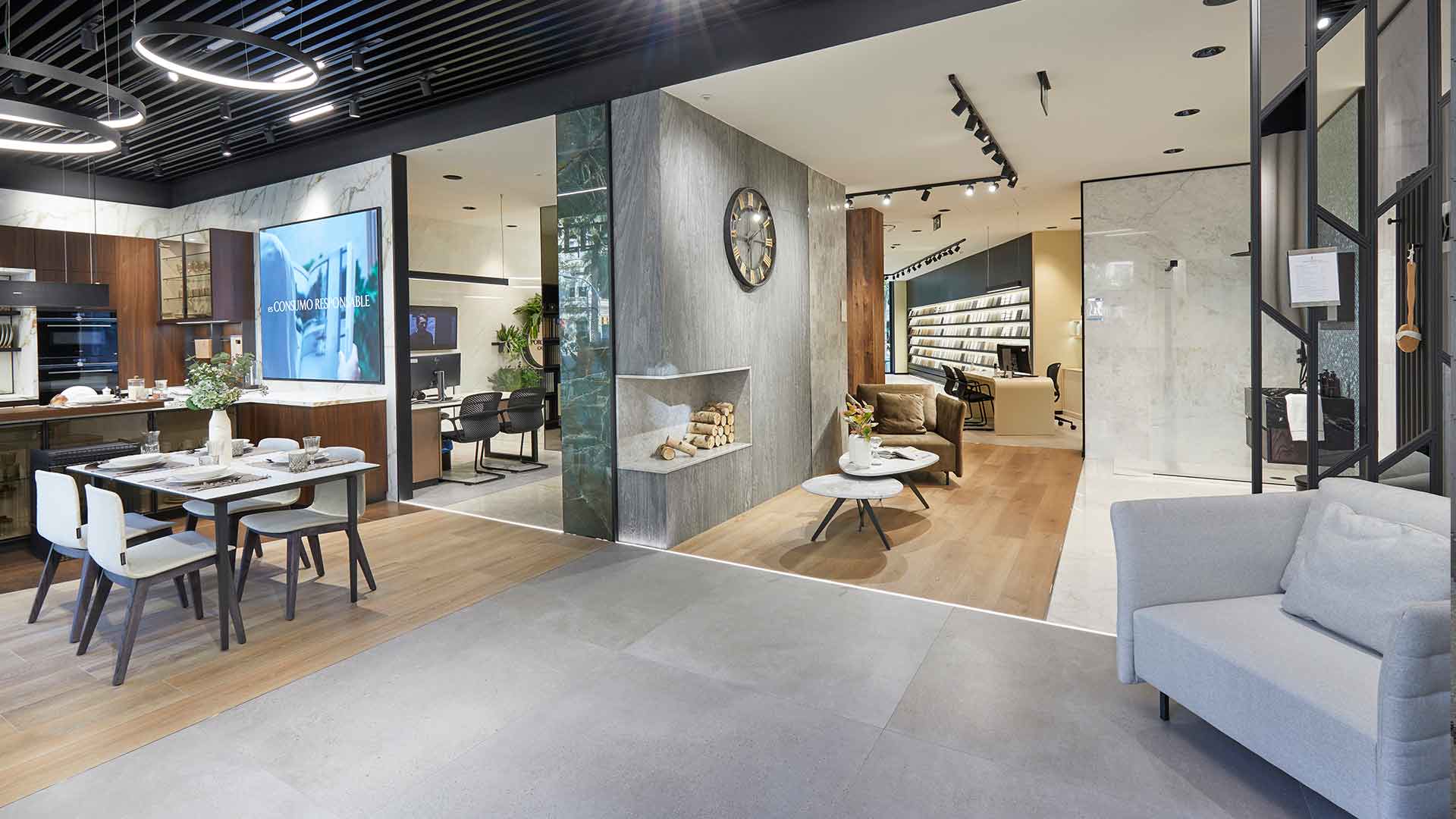 Porcelanosa has commissioned Grup Idea and Abessis to implement and build a new showroom space located on Avenida Diagonal in Barcelona. The establishment showcases the brand's main collections as well as housing a private office area.
The scope of the intervention has covered the entire refurbishment: the executive architectural and engineering project, the project management, occupational health and safety management and the management of licences and permits. Abessis, for its part, was responsible for the total refurbishment of the premises.
In line with the brand's global strategy for 2022-2023, the new shop concept prioritises proximity service and specialised support for the sales network. In addition to the showroom on Avenida Diagonal, Porcelanosa has also entrusted Abessis with the construction of the showroom space in Quetigny, France, as well as carrying out different interventions in different locations such as Melun (Paris) and Lyon.
Construction
Construction Management
Cost Management
Executive architecture project
Executive engineering project
Facility Management
Local architect
Project Management
Shopfitting
LOCATION:
Avinguda Diagonal, 409, 08008 Barcelona