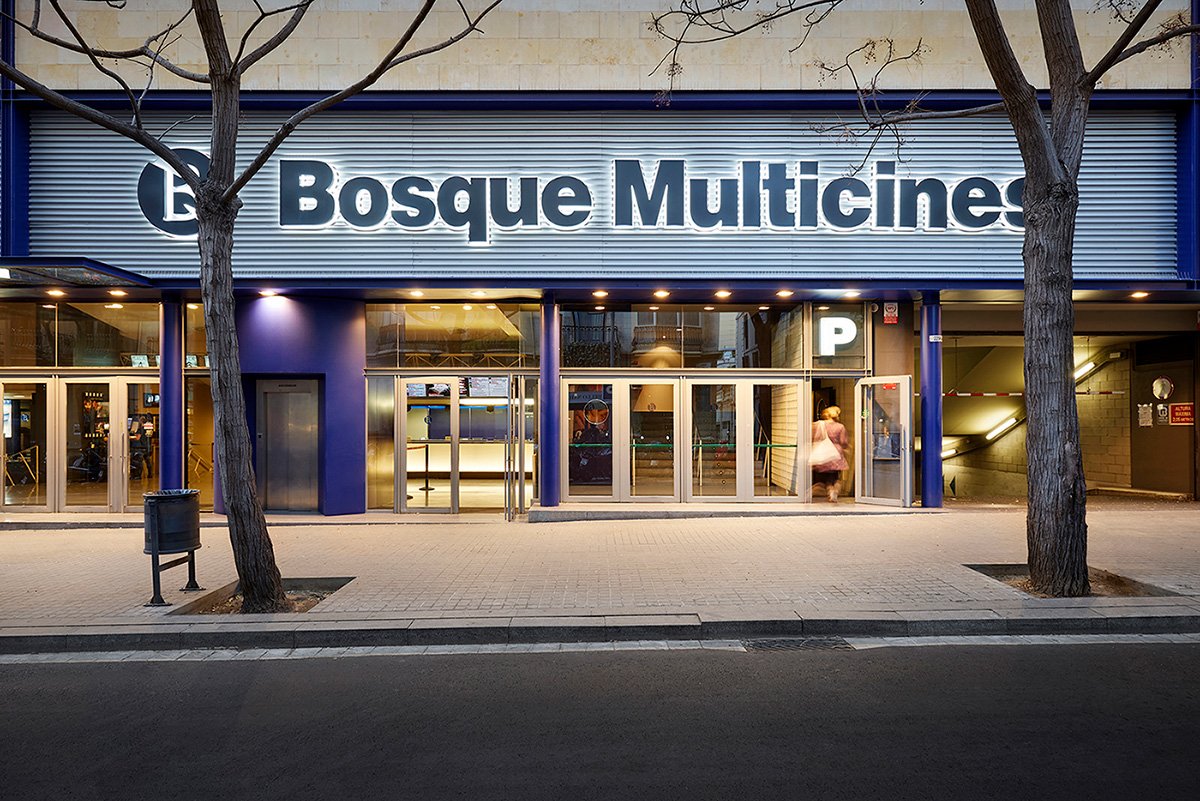 Grup Balaña gave GrupIdea the task of conceptualising and designing the new exterior signage for its cinemas in the city. Grup Balañá is a cultural company of reference in Barcelona due to its film and theatre offer.
The project consisted in the creation of a first sign on the front of Multicines Bosque that takes into account the integration into the urban landscape and incorporates criteria of energy efficiency and reduction of light pollution. This case will work as a first prototype for other cinemas that are located in different buildings or shopping centres with facades of different types.
In the Multicines Bosque project, GrupIdea has worked on the new exterior signage and also on an important task of reinterpreting and restoring the front. This is a facade with a high load of historical value in a building designed by Enric i Robert Mir Arquitectes.
Strategic definition
LOCATION:
Rambla de Prat, 16, 08012 Barcelona