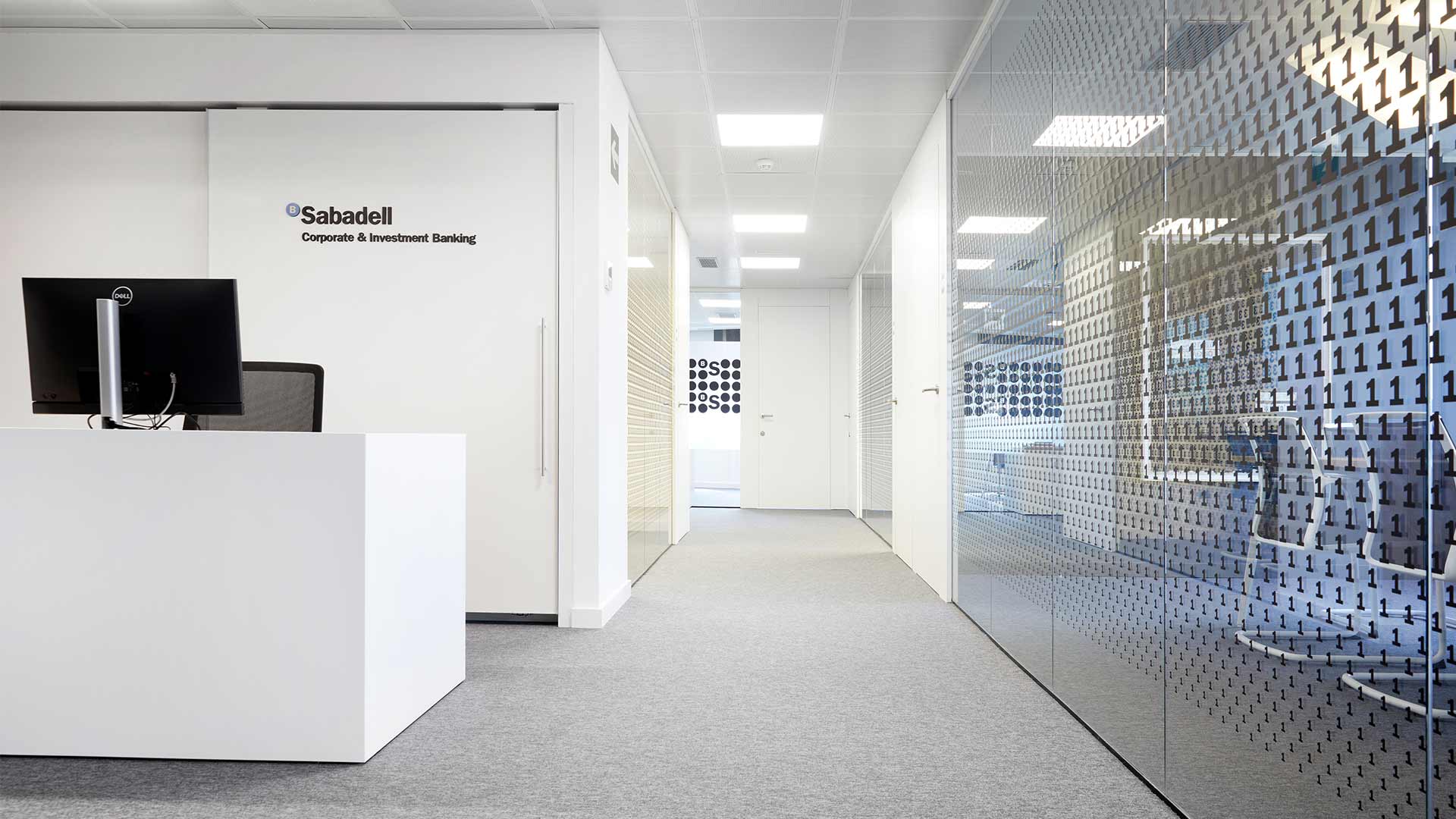 Banco Sabadell has entrusted Grup Idea with the design and implementation project for its new Corporate & Investment Banking offices located on Avinguda Diagonal in Barcelona.
Grup Idea has carried out the interior design, from the study of the distribution of spaces according to the client's needs, the choice of finishes, colours and textures, the implementation of construction details, the selection of furniture and decorative lighting, among others. In addition, the executive architectural and engineering projects, project management and project management were carried out.
The concept of the Sabadell Hub Corporate & Investment Banking is based on a three-zone zoning based on the use of space and the gradient of privacy. On the one hand, the access and waiting area where visitors are received and with access to a second area, the individual offices and meeting rooms equipped with connectivity. The final area of the route has been configured as an Open Space area for employees with phone booths, an office space with a large blackboard for internal creative sessions. The graphics, designed by Mario Eskenazi, visually differentiates the spaces and is in keeping with Banco Sabadell's brand image.
Grup Idea accompanies Banco Sabadell in the implementation of its offices and Flagship Stores in Spain.
Concept design
Construction Management
Cost Management
Executive architecture project
Executive engineering project
Local architect
Project Management
Strategic definition
LOCATION:
Avenida Diagonal, 579, 10ª planta, 08014 Barcelona